Corona Rug Cleaning Service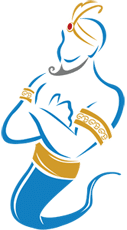 Are you looking for fine area rug cleaning? In Corona that is Gentle Genie Rug Care. Our expertise includes Oriental rug cleaning, Persian rug cleaning, Navajo Rug Cleaning and more. We are specially trained to clean Antique and Contemporary Rugs and all types of fine area rugs from all over the world, by hand, using cleaning methods recommended by rug experts and tailored to your rug's individual needs. Call us to discuss your treasured rug or to schedule a free consultation.
We are proud to serve all of the city, including Coronita and Temescal Valley, the Lake Mathews area, and particularly the historic homes of central-Corona and fine newer homes in southern-Corona. Our Wildomar studio is about a half-hour away, so we provide free in-home inspection, pick-up, and delivery for your convenience.
Call Us for a Free 6-Step In-Home Inspection of your Fine Rugs. (951) 244-7268
The Importance of Professional Area Rug Cleaning
Whether machine made or hand woven, domestic or imported, a fine area carpet rug is a work of art that can last for generations with the proper care.
Even if your area rug appears clean, experts recommend professional area rug cleaning every two to three years. You just might be surprised by more vibrant colors and luster after proper cleaning. But more importantly, in home vacuuming doesn't prevent the build-up of dust and grime hiding deep down in the rug's pile. Abrasive particles will cut into your carpet's fibers, and are the real cause of wear due to foot traffic. Hidden grime also encourages the growth of mold, bacteria, and pests. Area Rugs require professional dusting that vibrates this dirt out of the fiber and pile of the rug, Do-it-yourself or in-home cleaning by a general-purpose carpet cleaning service can shorten the lifetime of, or even damage, your fine carpets. Improper treatment often leaves residues that actually attracts soiling.
Fine carpets require fine care. At Gentle Genie we perform only hand washing or dry cleaning, one rug at a time. Our services begin with a careful inspection for damage and identification of the rug's fibers and type of construction. Next we test all colors for bleeding or color migration. We can then proceed with using exactly the right cleaning methods, specialty shampoos and solutions. After immersion washing, water is extracted and your rug is then carefully monitored during a natural drying process. Thoroughly drying your rug is important to prevent mold, mildew and dry rot and is a step that is nearly impossible to accomplish with do it yourself methods or in home steam cleaning. Our other services include treating stains, including pet stains, moth proofing, and soil and stain protector. We also carry high quality rug pads that can minimize wear and extend the life of your rug.
Oriental Rug Cleaning in Corona
Whether antique or modern hand-knitted, these works of art deserve the very best care. Never use a steam rug cleaning service or abrasive cleaners; that will cause damage. Oriental rug cleaning should always be done by hand in cold water using mild cleansers. Oriental rugs are primarily wool or silk, and may also include cotton. Depending on the age and country of origin, any of a large number of different dyes may have been used. So it's very important to determine the textile blend and thoroughly test for color-fastness before washing begins.
thoroughly inspect, document findings
test each color dye for bleeding
hand-dusting
hand washing in flowing water with specially formulated shampoo
conditioning as needed
grooming for best texture
natural drying, with no wringers or rollers, monitored for progress
Persian Rug Cleaning in Corona
A genuine Persian rug is made by hand in Iran, following a cultural tradition dating back to ancient Persia. Iran is the world's largest producer and exporter of handmade rugs, accounting for 3/4 of world production. The best are made by one of the thousands of individual independent weavers, and each carpet is truly a one of a kind artistic creation. Primarily made of wool, these fine rugs may also contain silk and metal threads. The use of various local wools mean that an expert can usually determine the exact area where your prized possession was made.
Persian style area rugs are also available from India, Pakistan, Turkey, and China and are often of high-quality and deserving of professional Persian rug cleaning.
More About Gentle Genie Rug Care for Corona, CA
Gentle Genie is 100% family owned. We are your Corona experts for area rug cleaning. Our owner/operator Paul Schleuniger is known throughout the area for his 30 years of excellent service as Paul's Carpet Care. He has lived in the Inland Valley since the 1960s. Paul is now devoted to the inspection, cleaning, rejuvenation, and protection of fine rugs by opening Gentle Genie Rug Care, a fully equipped, in-studio rug washing spa. Paul and his staff continually educate themselves on the latest in rug cleaning through professional organizations, in shop hands on and online courses, industry trade shows, and Rug Lovers events. Paul has been mentored by some of the biggest names in the field. We are IICRC (Institute of Inspection, Cleaning, and Restoration Certification) certified, Textile Pro certified and have completed the WoolSafe program to become a certified service provider and fiber care specialist. Established in 1991, WoolSafe is widely recognized in many parts of the world as a standard in excellence. Identifying carpet and rug care specifically for use on wool, WoolSafe provides education to home owners, manufacturers and retailers world wide.
Corona Color
With a current population of some 152,000 people, Corona was founded in founded 1886, at the height of the California citrus boom. The city was once called the "lemon capitol of the world." It's strategically located at the only major pass through the Santa Ana Mountains. Corona takes it's name as reference to the circular Grand Boulevard surrounding the grid of city streets.