Your Local Oriental Rug Cleaning Specialists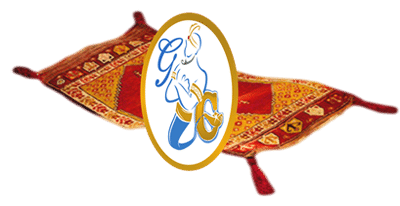 Our mission is to provide our customers a healthy indoor environment by removing many indoor contaminates such as dirt, odors, and irritants that can trigger eye sensitivity, upper respiratory, and allergic reactions by using superior technology and processes while restoring and rejuvenating your rug to its best possible condition to preserve its beauty.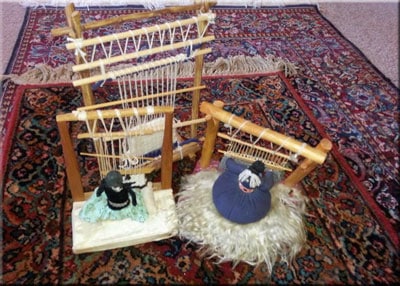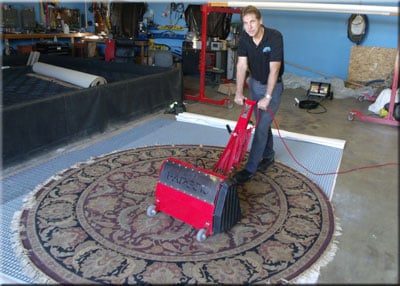 Area rugs are a special part of your home. Maybe your rug is a family heirloom, an antique Oriental or Persian rug, that has been passed down from one generation to the next. Maybe your rug is new but will become that treasured heirloom for your children and grandchildren. Maybe you spent hours or days or weeks looking for that one perfectly beautiful rug. Perhaps you fell in love with a rug that was beautiful although not terribly expensive and decorated a whole room around its beautiful colors, from the pictures on the walls to the nick-knacks on the bookshelves, making it virtually impossible to replace. Whatever the reason you love your rug, we at Gentle Genie understand and want to help you give it the best care possible so it can be enjoyed by you and your family for years and generations to come. Our team at Gentle Genie Rug Care is committed to providing your rug with the attention it deserves.
Paul Schleuniger, owner-operator, has been in the cleaning profession, proudly serving the Inland Valley and surrounding areas for over thirty years as the owner of Paul's Carpet Care. While attending a cleaning industry convention in Las Vegas a few years ago, Paul and the rest of our team became fascinated with the detailed process and equipment required to clean, rejuvenate and protect fine and specialty area rugs. We immediately became passionate about correctly cleaning and caring for what we consider "works of art" each one unique and beautiful, deserving special attention, whether hand woven or machine made, imported or domestic. We made it a priority to become educated experts and set up a quality rug care studio before launching Gentle Genie Rug Care.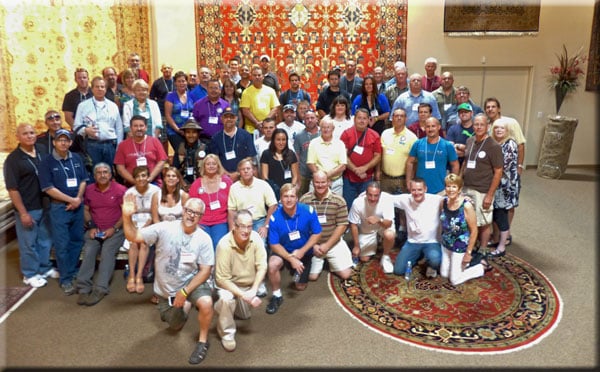 Paul has taken his experience in the cleaning industry and combined it with specialized training and mentoring from some of the most respected and knowledgeable experts in the Fine Rug industry, including the IICRC classes, Interlink Supply training courses , Jeff Bishop, Ruth Travis, Lisa Wagner, Doug Heiferman, Lynn Tall, Barry O'Connell, and Stephen Dusty Roberts among others. We have taken classes in cleaning, identification, rejuvenation, preservation and repair of fine area rugs. We have attended Rug Lover's Tours in Pittsburg, Las Vegas and Texas receiving additional training and mentoring. We attend industry workshops, conferences and trade shows such as ICE and the Experience in order to stay current in the best techniques, products and equipment so we can better serve you. We receive and provide mentoring and networking through membership in various professional groups and organizations such as ACRS, the IICRC, The Rug Hub, The Rug Lovers College, among others. Paul is, by invitation, an associate of the Academy of Oriental Rugs having been recognized by them as an expert in the field.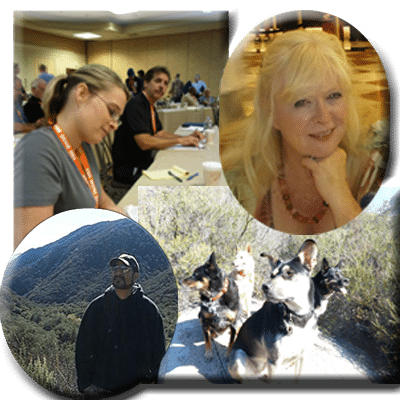 100% Family Owned Local Business
We are also proud to be part of our community, county and state. We are truly a local family business. Paul has been visiting or living in the Valley since his grandfather operated a small farm in the 1960's. Debbie Penny, our office manager attended and graduated from our local schools, Ralph Gonzales, a technician, and his family have lived here for over 15 years and Paul's wife and "volunteer" general manager, Linda Spoon-Schleuniger, has been a teacher with the Murrieta Valley Unified School District for 23 years. We are members of the Temecula and Murrieta Chambers of Commerce. In order to share our passion for rug care we donate our services by cleaning rugs for Habitat for Humanity, and the Ronald McDonald House. We all love to hike our communities surrounding trails, love our dogs like family and shop locally.
Why Choose Gentle Genie?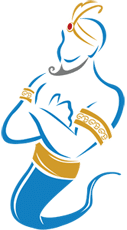 Recent Events