Fine rugs are a special part of your Riverside home. Perhaps a family heirloom. So you want to protect them and retain their beauty. Our professional rug cleaning and additional rug care services can help them last for generations.
We're trained and experienced in a wide range of oriental and specialty rug cleaning techniques for a variety of textiles. Not only do we offer free pickup and delivery and superior cleaning, but we also provide more than one cleaning method and other services upon request that help ensure that you and your family will be able to enjoy your rug for many years and even many generations!
Each type of rug has its own special needs and methods, and we're ready for them all — including silk and wool rugs.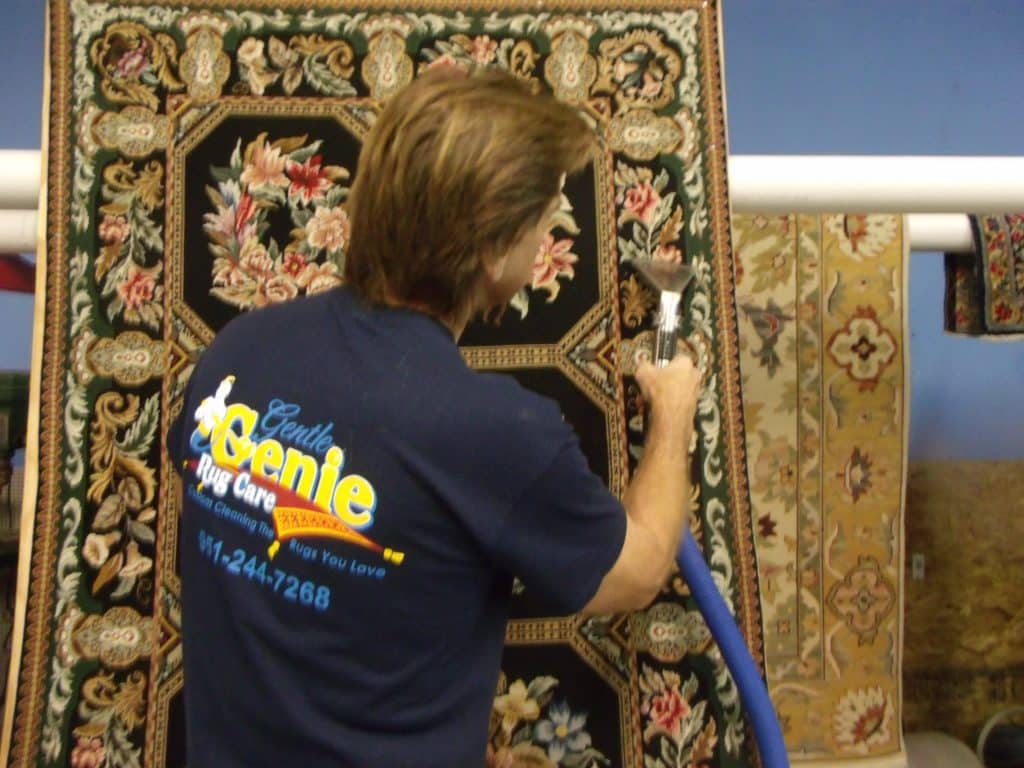 Gentle Genie Specializes In:
Antique Rugs

Chinese Rugs


Modern Designer Rugs

Navajo and Other Tribal Rugs

Needlepoint Rugs

Oriental Rugs

Persian Rugs


Tapestry

Tibetan Rugs

Turkish Rugs


Woolen Horse Blanket Rugs

And Much More…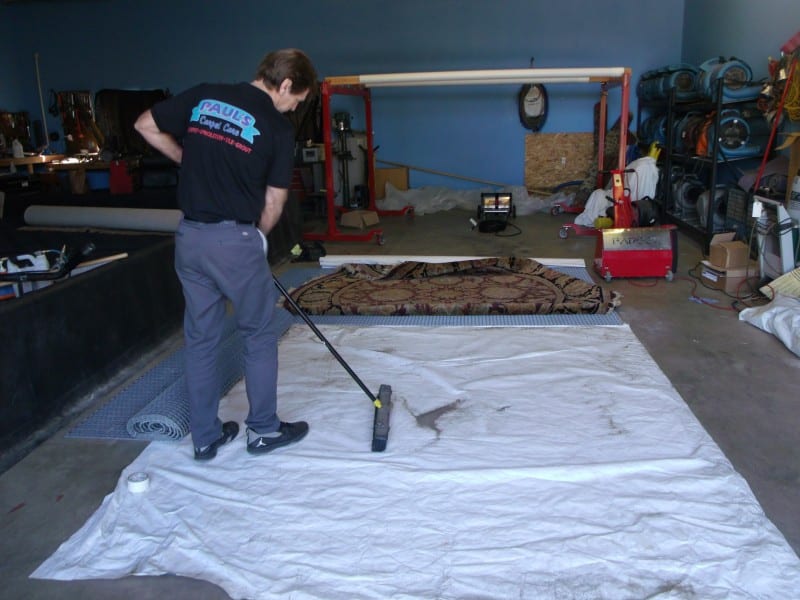 Cleaning Methods
Steam cleaning, bonnet dry cleaning, and rug washing machines can damage fine area rugs.  As recommended by museums and merchant experts we hand wash rugs in cold water using specialized mild cleansers.  Or in cases such as silk, jute, or unstable dyes we hand dry clean.
Our full immersion cleaning mimics centuries-old methods and typically consists of 8 steps.
Pre-cleaning inspection

Dusting to remove dry particulate matter

Odor removal

Washing

Soft-water rinse

Grooming

Drying

Post-cleaning inspection
Additional Services
We provide a full range of services to keep your fine rugs at their best.
Allergy Treatment  We can apply special non-allergenic products to remove and guard against further dust, pollen, and dander.
Dusting  Washing is quite involved. So even if they're not visibly soiled we recommend dusting between cleanings to remove abrasive particles that cut into fibers before they have much chance to cause wear.  Dusting also removes allergens.
Moth and Pest Treatment  Moths and most insects don't damage textiles.  But their larvae do, feeding on animal fibers such as silk and wool as well as on food stains and grime.  Our treatments kill eggs as well as larvae, avoiding return problems.
Pet Urine Treatment  Fine rug specialists, we use unique products to gently but thoroughly remove pet urine and its odor.
Rug Padding avoids shifting, curling, and wrinkling for safety as well as for appearance.  It also cushions fibers, reducing wear, and protects the underside from dirt.
Soil and Stain Protector  Many natural fibers benefit from applying a stain and soil protector.  It makes spills easier to blot away and promotes better results during cleaning.
Tea Washing tints fringe and rugs for an antique look.  But that coloring may not be stable with washing.  If so, we can re-apply tea washing.
Are you away for the summer, vacationing, or remodeling?  Our preparation and storage services thoroughly dry, apply insect retardant, and carefully wrap each individual rug.  We'll then periodically check their condition.  You may use your own storage location or use our custom facility.
Need rug repairs?  We perform simple repairs ourselves,but our expertise tells us when to defer to repair specialists.  That often includes damaged or missing fringe, pile tears, holes, loose backing or binding, dye problems, and moth damage.  We'll get several quotes and facilitate the process for you.
Need an appraisal?  Valuable rugs require an additional rider on homeowner insurance policies.  We don't make formal appraisals ourselves, but have convenient access to experts who do.
Gentle Genie Rug Care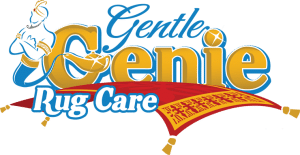 We're the Riverside area's premier rug care professionals.  A family owned and operated independent business, we individually hand wash all rugs.  Our specially trained IICRC (International Institute of Cleaning and Restoration Certification) certified technicians, state of the art equipment, and custom studio mean the absolute best for your prized possessions.  We're pleased to offer convenient hours and in-home inspections
We're truly Riversides leaders, providing and receiving mentoring through professional memberships such as the Academy of Oriental Rugs, ACRS, IICRC, The Rug Hub, and The Rug Lovers College as well as through participation in trade shows and in the latest research.
Our Recent Riverside Projects