Winchester Rug Care Professionals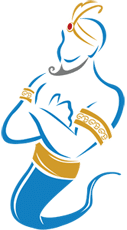 Time for rug cleaning and live in Winchester? You should clean the fine area rugs you treasure at least once per year. They could be family heirlooms, or simply something you spent hours searching for as the centerpiece of a room's decor. Regular cleaning helps those works-of-art retain their beauty while lasting longer. It also reduces indoor irritants and allergens. But they should never be steam cleaned, nor bonnet or machine dry cleaned.
Gentle Genie provides the best in care by true experts for imported and domestic, antique to contemporary designer rugs. Our expertise covers the full range of specialty rugs — Chinese, Indian, Navajo and other tribal (including woolen horse blanked), Oriental, Persian, needlepoint, silk, tapestry, Tibetan, Turkish, and wool rugs.
Call Us for a Free 6-Step In-Home Inspection of your Fine Rugs. (951) 244-7268
Our Winchester Services
We provide a full range of services to restore, rejuvenate, and protect the fine area rugs of homes and businesses in Winchester
Full Immersion Cleaning Our process mimics centuries-old river washing for the greatest protection and best results.
Hand Dry Cleaning  For delicate fibers such as silk, jute, art silk, banana silk, and processed bamboo as well as for non-colorfast dyes.
Dusting  is part of cleaning processes, but can (and should) also be performed in-between washings.  It physically removes invisible soiling that can cut into textile fibers as well as removes allergens and irritants.
Pet Urine Treatments remove stains and odors using special formulations for each type of rug.
Allergy Treatments use natural products to eliminate or reduce the amount and effects of dust, pollen, and dander.
Moth & Pest Treatments to eliminate larvae and the eggs they come from, which eat natural fibers.
Soil & Stain Protector Treatments as recommended by manufacturers to keep your rugs clean and fresh longer, make them easier to blot, and for better results for each cleaning.
Rug Padding greatly reduces shifting, curling, and wrinkling.  These are safety hazards and can also lead to uneven wear.  We use only quality felt padding.
Tea Washing adds a tint to the rug and/or its fringe for an antiqued look.  It may be advisable to reapply.
Preparation & Storage for summer months or travel.  We'll clean, dry, inspect, and wrap each rug individually for storage at our facility or your choice of location.
And we're happy to refer you to specialists for rug repairs and rug appraisals.
Our 8-Step Process
For most rugs our cleaning process is immersion cleaning, as recommended by merchants and museums.
Pre-Inspection to determine the type of fiber, pile density, and type of weave.  Together with testing color fastness this gives us the information we need to tailor the process to the needs and characteristics of each individual rug.
Dusting is a very important step, removing dust and dry soil that can cake and impede washing.  We use a Rug Badger dusting machine plus thorough vacuuming.
Odor Removal for pet, smoke, mildew and other odors that have become trapped within the fibers.
Cleaning by immersion in cold water with mild cleaning products.  Plus specially formulated spot and stain removing products.
Rinsing in continuously flowing purified water until no residues remain. So there's nothing to contribute to fading, discoloration, erosion, or premature re-soiling.
Grooming by brushing so the rug will dry with a uniform texture and light reflection.
Drying, first flat to avoid color bleed then vertical in our climate-controlled custom drying room.  Drying continues until moisture measurements indicate the optimum value for the type of fiber.
Post-Inspection for absolute cleanliness.  We'll dust and vacuum again, and repeat any other steps as needed.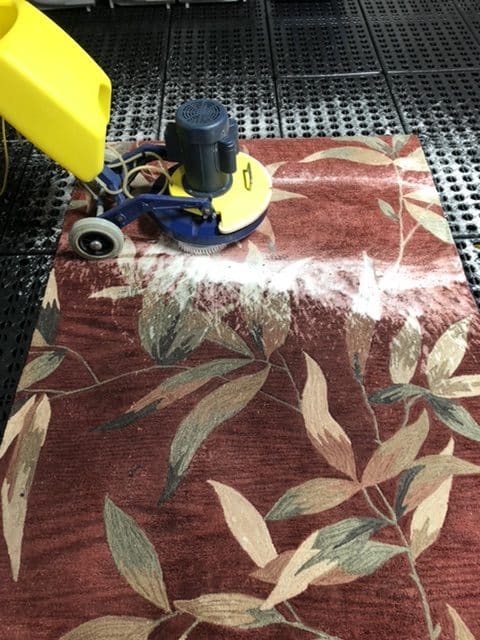 Persian Rug Cleaning in Winchester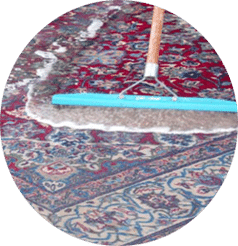 Wool is the most common material used in fine Persian rugs. Silk, cotton and metal threads can also be included.
So the Persian rug cleaning process is much the same as for oriental rugs, but with special nuances related to the exact fiber blend, weave, and other construction and dyeing details.
Did you know that the finest Persian rugs are made in Iran by thousands of small independent weavers? That means that each is truly a one of a kind creation. Recently, fine Persian rugs made in India, Pakistan, Turkey, and China have entered the market.
Gentle Genie
We're known throughout the Winchester area for expertise, integrity, and personalized services.  Our rug-cleaning technicians are certified by the Institute of Inspection, Cleaning, and Restoration Certification (the leading international organization) and use state of the art equipment, processes, and products.  They combine time-tested traditions with lessons learned from continuing education, professional memberships, trade shows, and industry research.
A Word About Winchester
Not officially a city, Winchester is a community founded in 1886 in what was then Pleasant Valley.  It's named after Mrs. Amy Winchester, widow of Horace Winchester (not the Oliver Winchester of rifle fame).