Do you live in the Rancho Santa Margarita, CA or surrounding areas and need fine rug cleaning services? Gentle Genie can help. Gentle Genie Rug Care is specially trained and uniquely qualified to handle your rug respectfully while pampering it with thorough but gentle, customized hand cleaning at our local rug care studio.
Gentle Genie Rug Care uses state-of-the-art equipment and environmentally safe products. We are dedicated to staying abreast of any new proven equipment, products, and methods through continuing education, membership in professional organizations, participation in industry trade shows, and research. We are always ready to implement innovative solutions to better serve your needs.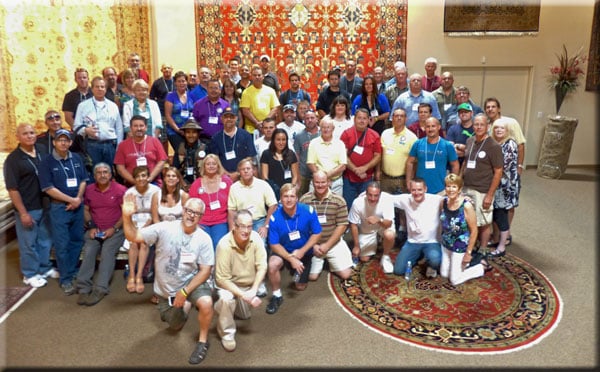 Dry Cleaning Rugs
Some rugs that are especially delicate such as silk or jute, whose dyes are unstable, or which are made from a manmade fiber such as Art Silk, Banana Silk, or are made from processed Bamboo, may not be able to be washed using our Immersion Cleaning. For these rugs, we offer several different dry cleaning methods developed especially for area rugs to achieve similar results. We still thoroughly dust and groom your rug when using these methods.
Dusting
Even if your rug is not visibly soiled, it can still benefit from periodic dusting in between cleaning. Dry soil can act like sandpaper on the fibers of a rug causing wear and reducing the lifespan of a rug. Dusting also removes many irritants that affect everyone, especially those with allergies. If your rug only needs professional dusting, we can do that!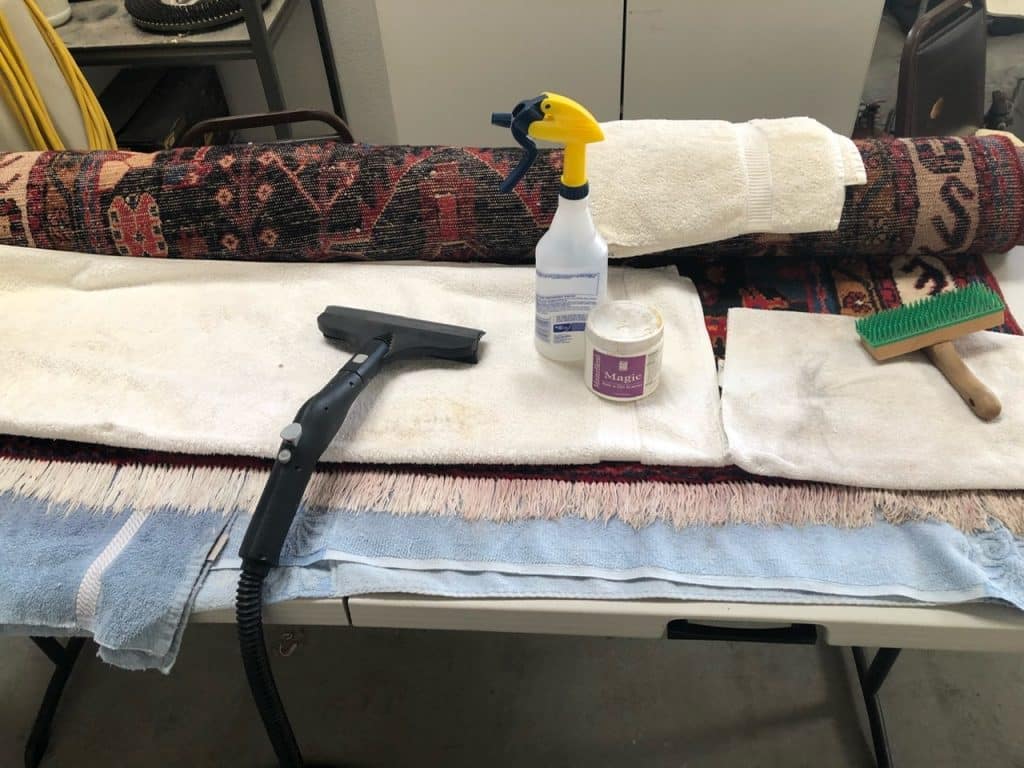 Rug Urine Treatment
We are masters at eradicating pet puddle odors and can even be successful at reducing or eliminating many pet stains from your carpet. As with all our techniques, we only use gentle products specially formulated for your type of Oriental or Specialty Rug.
Allergy Treatments
If you suffer from allergies we have a special line of natural products that can help eliminate and reduce the amount and effects of dust, pollen, and dander that can become trapped in your rug. As with all our products this treatment is formulated especially for your Oriental or Specialty Rug.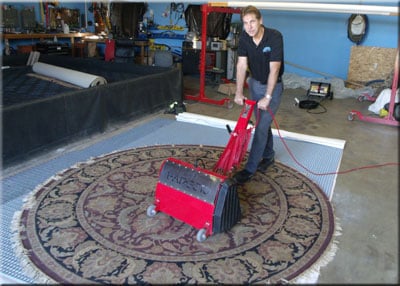 Why Choose Gentle Genie Rug Care
Family Owned & Operated
Top Quality Service
Environmentally Friendly Products
State Of The Art Cleaning Equipment
Licensed & Highly Trained Personnel
Upfront Low Pricing
We Are Always On-Time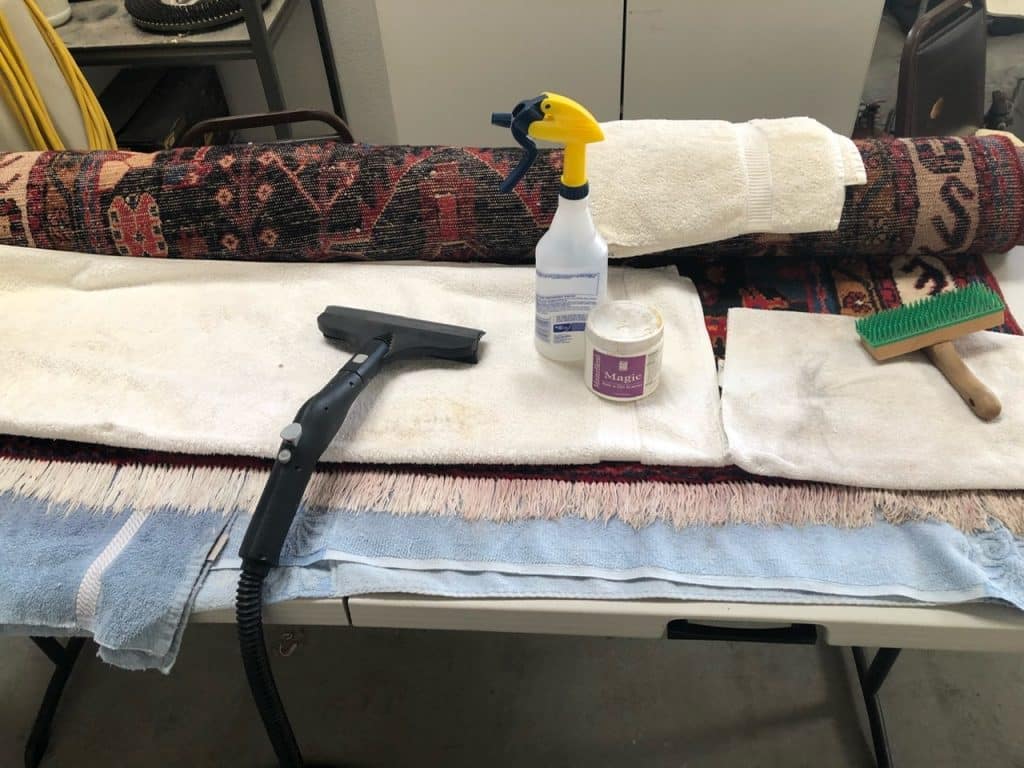 Rug Storage Preparation
We can prepare your rug for storage if you like to remove them from your floors occasionally, for instance in the summer months or when you are traveling. This is done by cleaning, thoroughly drying, applying insect retardant, and wrapping in plastic or tough synthetic paper. We recommend that you store your rug in a clean dry place that is free from insects, rodents, and other pests and that you check your rug periodically. We also offer storage for your rug at our facility.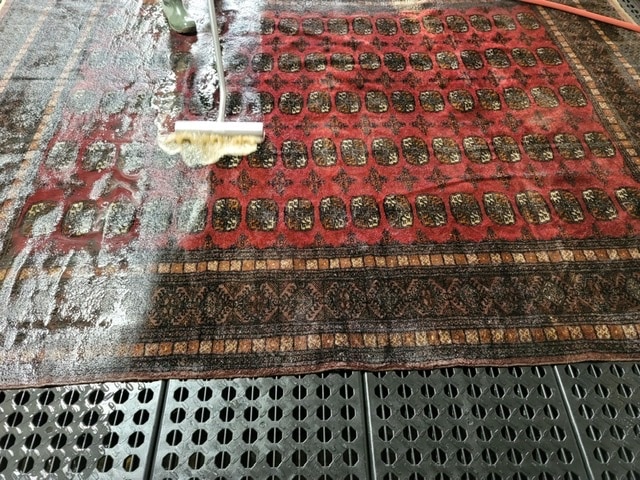 More About the Gentle Genie Oriental Rug Cleaning Family
Gentle Genie Oriental Rug Cleaning is a family-owned business serving the Rancho Santa Margarita, California area. We specialize in domestic and imported rug cleaning services. Our unique 8-step cleaning process sets us apart from our competition. From Persian rugs to Chinese wool rugs, we clean and repair them all at affordable rates. Our local technicians are always on time, we will pick up and deliver your rugs to you. Call us today at 951-244-7268 to schedule.