Thank you, for making Gentle Genie Oriental Rug Cleaning the #1 choice for area rug cleaning. Gentle Genie Rug Care is committed to conducting business responsibly, ethically, reliably, and courteously by proving our integrity through hard work in order to meet and exceed your expectations. Our technicians are IICRC certified they have all participated in numerous workshops and seminars through Rug Lovers Tours, industry trade shows, online courses, and professional organizations.
If you need a reliable and professional rug cleaning service in , give us a call today 000-000-0000. We will be happy to help you. We offer pick-up and delivery.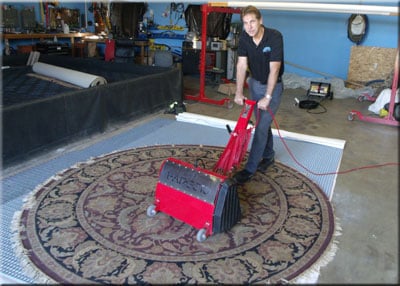 Oriental Rug Cleaning
Your fine hand-knotted oriental rugs deserve the best treatment. Nobody knows Oriental Rugs like Gentle Genie Rug Care. Our service technicians have gone through extremely thorough training in cleaning different types of area rugs - from daily wool rugs to antique oriental rugs. Oriental rug cleaning requires exceptional precision as well as skill-set. This cleaning process includes a delicate equilibrium of pH solutions and must only be done by true professionals.
Our oriental rug cleaning professionals at Gentle Genie Rug Care understand and value the amount of money you have invested in these prize pieces of artwork, and we can ensure you that we will treat them as gently as we would our very own. Not only do we offer pickup and delivery and superior cleaning, but we also provide more than one cleaning method and other services upon request that help ensure that you and your family will be able to enjoy your rug for many years and even many generations!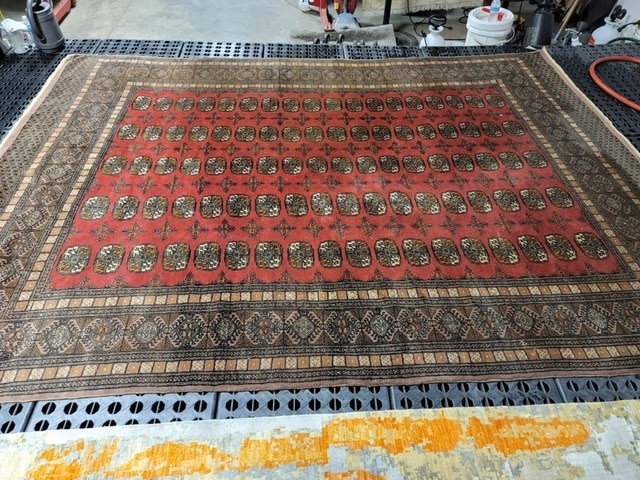 Rug Moth & Pest Treatments
Adult Moths and Carpet Beetles do not damage rugs but they do lay eggs in undisturbed areas of your rug such as under a couch, table, or bed or a rug stored in a closet or attic. These eggs hatch into larvae that are so small as to be almost unnoticeable and it is these babies that feed on animal fibers such as silk and wool or on food stains and cause considerable damage. We have products to kill existing moths and products that help retard infestation. We also recommend that you disturb any idle areas by vacuuming both sides of a rug or having your rug dusted professionally at least every six months.
Soil & Stain Protector
We highly recommend protecting your Oriental or Specialty Rug with a protector that will keep your rug looking clean and fresh longer while at the same time making it easier for you to blot up any spills or pet accidents between cleaning to prevent them from becoming stains. The protector also ensures better results when you do have your rug cleaned. We have several products to use depending on the type of fiber your rug is made from.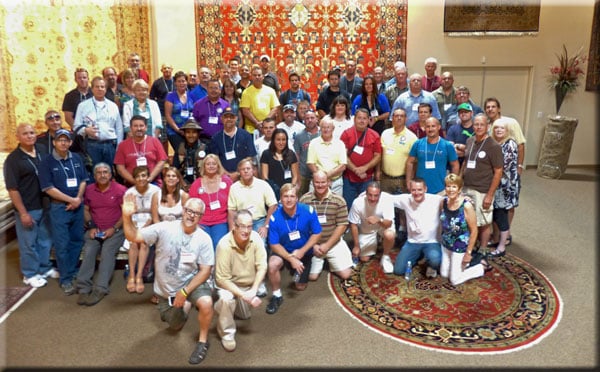 Why Choose Gentle Genie Rug Care
Family Owned & Operated
Top Quality Service
Environmentally Friendly Products
State Of The Art Cleaning Equipment
Licensed & Highly Trained Personnel
Upfront Low Pricing
We Are Always On-Time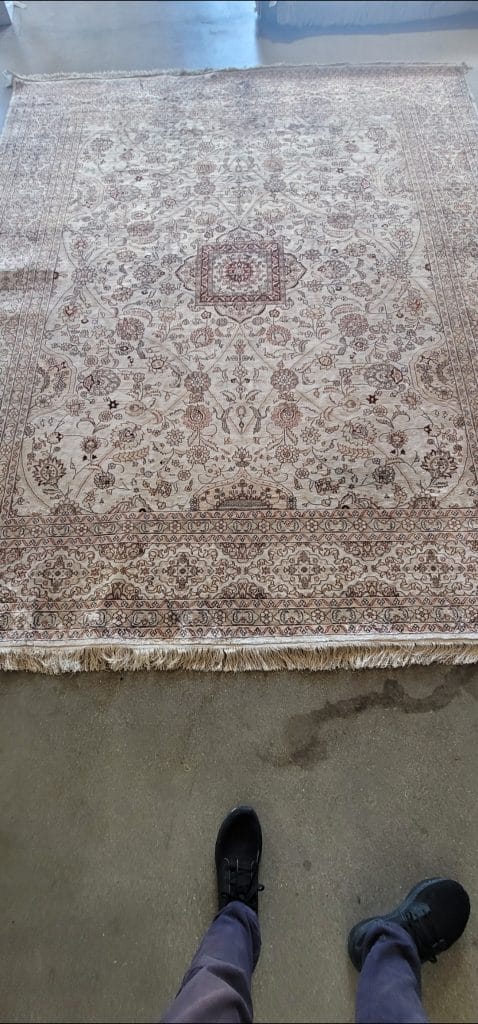 Rug Repairs
Some simple repairs we are even capable of doing ourselves but will always refer difficult repairs to our most qualified expert associate. We have access to experts who can repair damage to fringe and pile such as tears, holes, missing fringe, loose backing, binding, dye problems, moth damage, and more. We will get a number of quotes and facilitate the process of having your rug repaired. You would be amazed at what these experts are capable of accomplishing!
Rug Appraisals
We do not do formal appraisals ourselves but have access to expert associates that will appraise them for us at a reduced cost. If you believe that your rug is valuable, but do not have a good idea of how much it is worth, we recommend that you have it appraised for insurance purposes. Valuable Oriental and Specialty Rugs require a rider on your homeowners' insurance to be properly insured.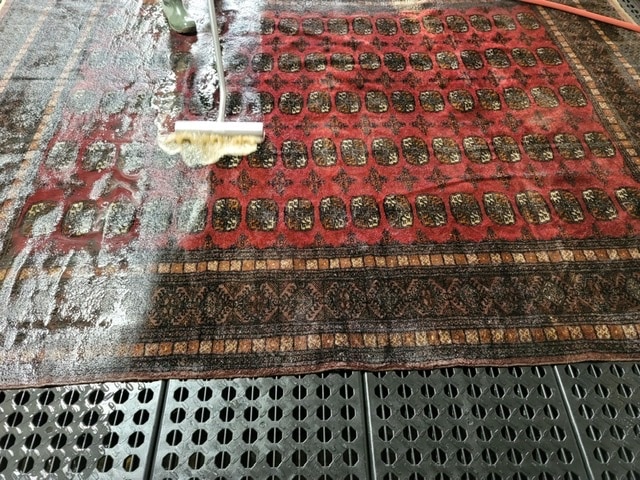 More About the Gentle Genie Oriental Rug Cleaning Family
Gentle Genie Oriental Rug Cleaning is a family-owned business serving the area. We specialize in domestic and imported rug cleaning services. Our unique 8-step cleaning process sets us apart from our competition. From Persian rugs to Chinese wool rugs, we clean and repair them all at affordable rates. Our local technicians are always on time, we will pick up and deliver your rugs to you. Call us today at 000-000-0000 to schedule.